Wheel Loader Rental Sacramento
Wheel Loader Rental Sacramento, CA

We offer a wide variety of Wheel Loader Rentals in the Greater Sacramento Area
If you need to move or push heavy things, you need a wheel loader. This versatile piece of equipment can lift, move, and push dirt, debris, waste, and pretty much anything else you throw at it. It doesn't take much time on a job site to figure out just how important and versatile wheel loaders really are.
Of course, it's also true that any given business can't afford to just buy all the equipment they ver need to use. Sometimes, you only use a piece of equipment a few times a year, so buying it and letting it sit unused would be foolish. Sometimes, even if you use the equipment every day, it is still more worthwhile to rent. Rental equipment is the liability of the rental company, not you. You don't have to worry about maintenance and repairs. You pay your rental fee, you use the equipment, and you go home with peace of mind.
Contact Us Today to request a rental quote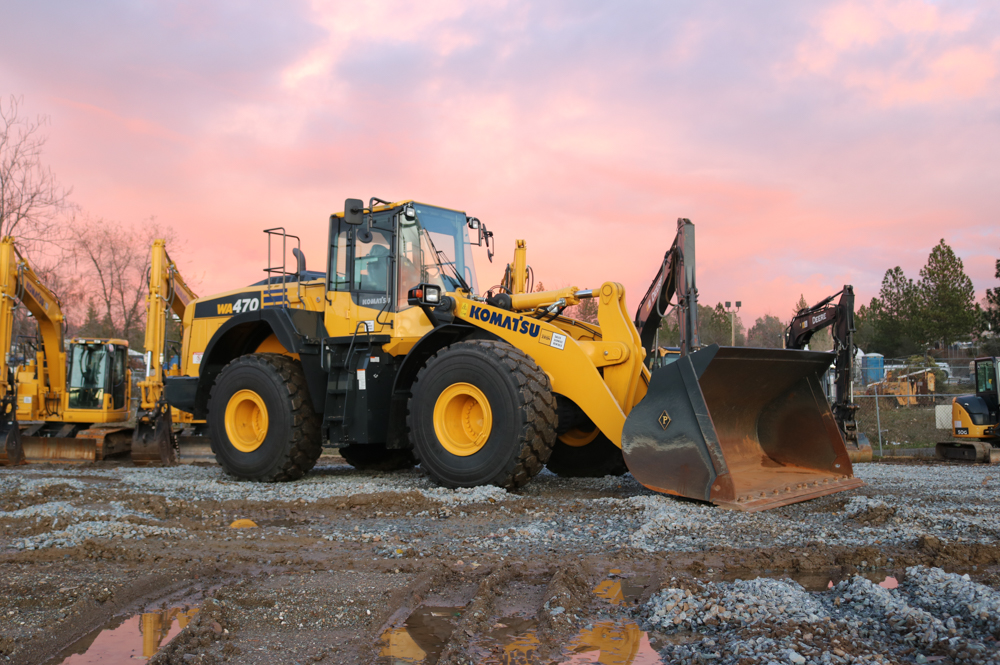 At Pacific Coast Iron, our job is to make everything as easy and convenient as possible for you. We make sure that every piece of equipment conforms strictly to California's emissions standards. We do maintenance on our machines and make sure that they are running perfectly, so that you don't have to deal with breakdowns or dead time. We make sure that you have exactly the equipment you need when you need it.
When you rent with Pacific Coast Iron, the first thing we will do is talk with you about your project. We want to make sure we are giving you exactly the piece of equipment you need to get the job done. The last thing we want is for you to come back dissatisfied because the wheel loader you rented wasn't up to the task. In fact, when it comes to wheel loader jobs, bigger isn't always better. There are very specific jobs that require the massive loading capacity that wheel loaders have, but there are also many other jobs that require you to be able to maneuver or squeeze through relatively tight spaces. A big wheel loader just can't do that. So when we talk to you about your wheel loader project, we want to know what kind of work you are going to be doing, but we also want to know what the job site looks like and all relevant aspects of the tasks your wheel loader is going to have to do. The more you tell us, the more we can make sure that we give you exactly the piece of equipment you need to do the precise job at hand.
No matter what industry you are in, if you need a rental wheel loader, Pacific Coast Iron is the place for you. We partner with industries from construction to forestry and from agriculture to mining. We offer compact wheel loaders, small wheel loaders, medium wheel loaders,  and large wheel loaders for all your construction needs.