Excavator Rental Sacramento
Mini Excavators & Full Size Excavator Rentals in Sacramento, CA

We specialize in all aspects of Earth Moving Construction Equipment in Sacramento, CA
When you need a bunch of dirt moved, the one thing that is absolutely certain is that shovels aren't going to cut the mustard. You need a big piece of equipment that can dig deep, lift heavy stuff, and get it done in a timely fashion. You need an excavator. Whether you are in agriculture, farming, commercial landscaping, construction, or any other industry that ever needs to move dirt, when you need an excavator we have what you are looking for here at Pacific Coast Iron.
For many companies, the projects where you need to move dirt in the quantities that excavators can are few and far between. Yes, a construction company is going to use its excavator every day, or nearly every day. But a farmer pretty much only needs an excavator when sinking a new pond or building a new structure. Why spend the thousands upon thousands of dollars that it costs to buy an excavator, when you are really not even going to be using it all that often? Save your money, call Pacific Coast Iron, and rent the excavator you need.
No-hassle maintenance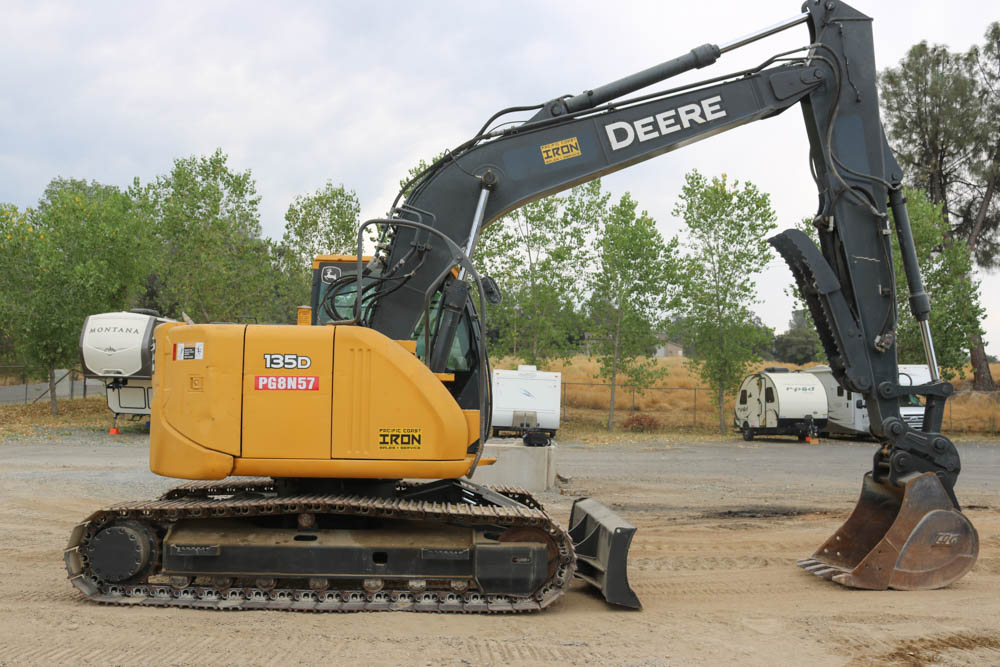 Not only will you save money by renting from Pacific Coast Iron, but you will gain peace of mind, which is absolutely priceless in your work. If you bought an excavator, you would have to worry about maintenance. You would have to make sure it passed emissions tests. You would have to worry about whether it was becoming rusted or stuck while you weren't using it. Even after the initial investment of the excavator was paid off, you would still be sinking more money into maintaining it.
When you rent from Pacific Coast Iron, we take care of the maintenance. We take care of making sure our machinery passes the emissions tests. We make sure that the tires are not worn out, and that all the safety checks on the equipment are in order. You can use our equipment with confidence, knowing that nothing will go wrong with it because we have given it a thorough safety inspection. And if something happens to it while it's in your hands, you don't have to be the one going through the hassle of getting it repaired. We take care of that too. In fact, we have many excavator rental customers who do have large construction businesses and rent excavators from us more or less continually, simply because of the huge convenience it is to have someone else take care of your equipment maintenance.
Great quality equipment
Here at Pacific Coast Iron, we offer the best brands and the best models. We make sure that all our equipment is rugged and up to even the most strenuous task before we let it leave our lot. We guarantee that your excavator from Pacific Coast Iron will enable you to do the job you need to do. Give us a call today for your free consultation, and let us help you with your next dirt moving project.
Why rent an excavator?
There are tons of reasons why people choose to rent an excavator instead of buying one. Perhaps you only need an excavator on a temporary basis, and it would be foolish to invest in equipment you will not be using in the future. Perhaps you have projects that need different models of excavators at different times, and it would be equally foolish to limit yourself to one brand or model when you are going to need more than that. Some of the possible reasons why you would want to rent an excavator include:
You are trying to grow your business.
You are having an unexpectedly busy season.
You do not have a way to store an excavator.
You do not have a way to transport an excavator.
You are upgrading your fleet and need it temporarily.
You have a one-time job that needs an excavator, and you do not foresee needing one again in the future.
Rent with Pacific Coast Iron
When you rent with Pacific Coast Iron, you get great quality, amazing customer service, and the peace of mind that comes with knowing that someone else is taking care of all the maintenance and care for the equipment. Give us a call today and get your free estimate on your excavator rental!