Heavy Equipment Rentals and Transport Services in Sacramento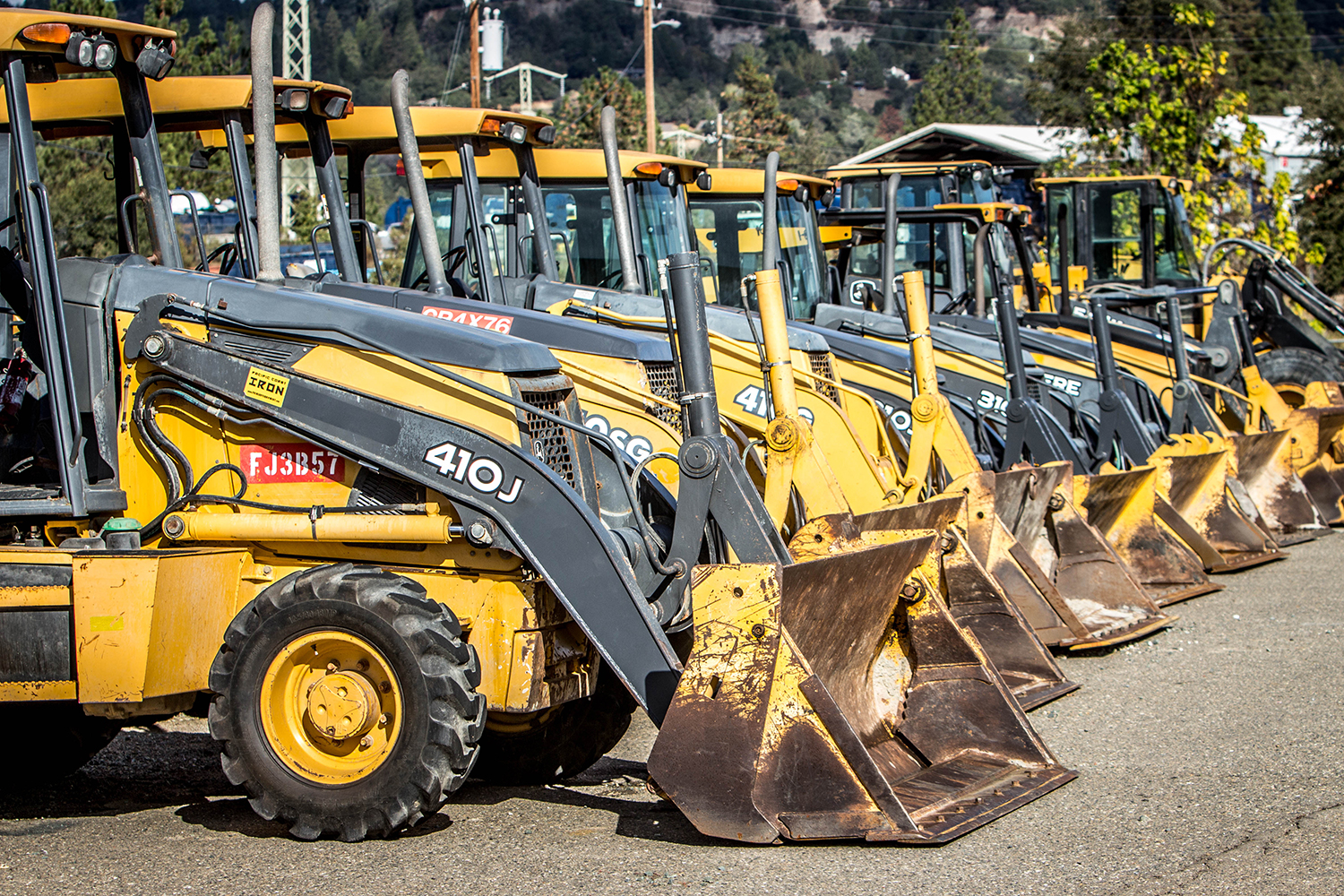 Heavy Equipment Rentals and Transport Based in Placerville, serving Sacramento, CA
How many times have you wanted to take on a major earth-moving project for your home or business, but didn't have the necessary equipment to tackle the job? Thought about hiring a company to do the work for you? That can be an unnecessary costly expense when you could do the work yourself for a substantially lower cost. If you've had this experience then consider Pacific Coast Iron Heavy Equipment Rentals. Located in Placerville, and serving Sacramento, CA. We specialize in heavy equipment rentals with transport and delivery in the Greater Sacramento, CA area. Offering a wide variety of different equipment to tackle any project.
Compaction Equipment Rentals & Transport Sacramento
Need to crush, roll, or pack an area of soil to lay pavement or other base layer prep work? A compaction roller is what you need whether it be vibrating or non-vibrating depending on the type of work that needs to be done. At Pacific Coast Iron, we specialize in providing the core machines for all your compaction equipment rental needs from Placerville, Ca to Sacramento, Ca. These types of machines help you to get the perfect level of compaction from loosely packed gravel and debris to smoothing out an area of dirt by crushing large rocks and particles leveling out the top layer of soil to lay any groundwork.
Dozer Equipment Rentals & Transport Northern California
Probably one of the most important types of heavy machinery would be the dozer. One of the most versatile pieces of equipment, used for a variety of different purposes. From clearing rubble and debris to tearing down and demolishing different structures, a bulldozer will do it all. From small landscaping projects to large earth-moving excavation projects, Pacific Coast Iron has a variety of different dozer rentals to help you with whatever project you're seeking next.
Wheel Loader Equipment – San Jose to Sacramento up to Redding, CA
One thing that always happens once you tear down an old structure or clear a plot of land is the excessive amount of waste that is no longer needed but is in the way. This is where a wheel loader comes in extremely handy. Used to move any type of debris or waste onto another vehicle in order to clean up and clear out any space. These machines are extremely durable and can make quick work of any necessary cleanup so you can keep moving forward with your project plans. If you are looking for a Cat Wheel Loader, Jhon Deer Wheel Loader or even a Volvo Wheel Loader, Pacific Coast Iron has the Wheel Loader Rental for you. Based in Placerville, CA we service greater Sacramento to Redding, CA for all Wheel Loader Rentals.
Excavator Equipment Rentals (Mini Excavator & Full-Size Excavators)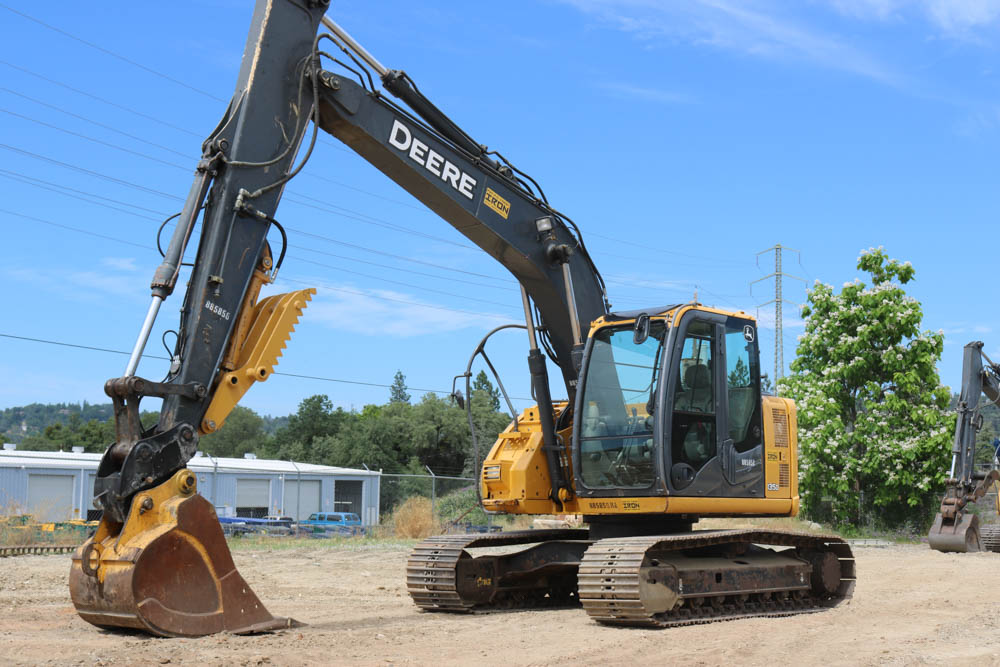 One of the most essential pieces of heavy construction equipment has got to be the excavator. Whether you are running a full-size excavator or a mini excavator, this is one universal piece of equipment you can run. It serves one main purpose and that purpose is to dig large holes and move massive amounts of earth or debris. It can be used for a million and one purposes including but not limited to, digging foundations for homes, business or commercial properties like skyscrapers, to small gardening projects around the home. It is also used in road and infrastructure repair and can become one of the most quintessential pieces of equipment to use. Renting or purchasing, either way, this is one piece of equipment you can't be without. Pacific Coast Iron has many different options for Heavy Equipment Rentals and Excavator Rentals in Sacramento.
Skip Loader Rentals Sacramento, CA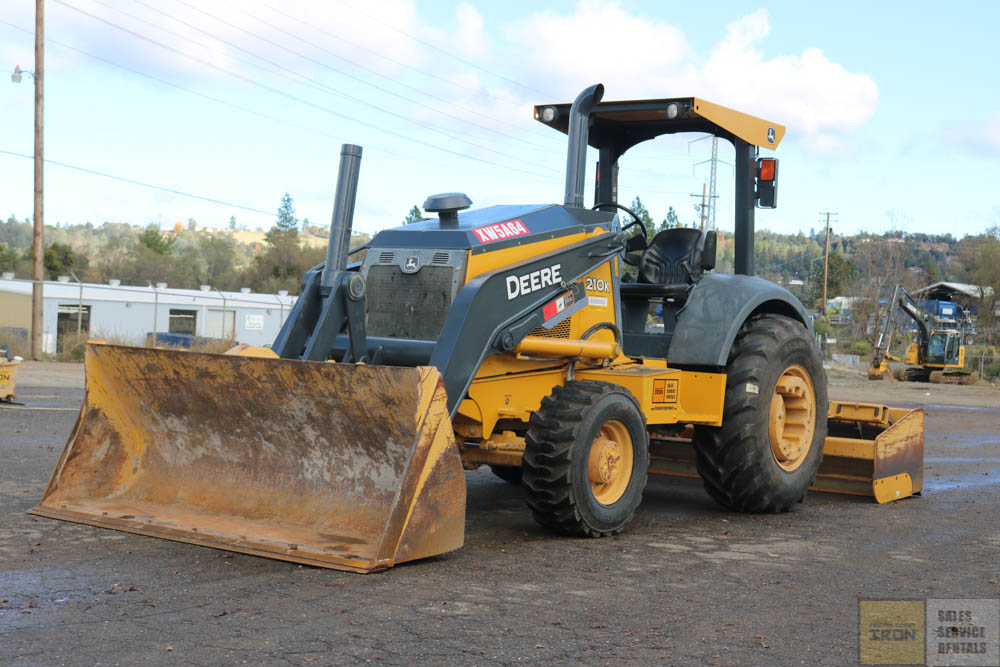 Also one of the most versatile pieces of equipment you can use would be a skip loader. These machines can be used to complete a number of different tasks including moving and hauling heavy objects or for different landscaping and agricultural projects. This machine is often used for commercial construction and is great for large development projects. Although this is an extremely useful and versatile piece of equipment, you may not want to keep up with the expensive maintenance of owning one. This is why Pacific Coast Iron is such a great option for people who may need a skip loader rental quickly and can return it easily once you're done with it.
Backhoe Equipment Rentals (Open Cabs & Closed Cabs)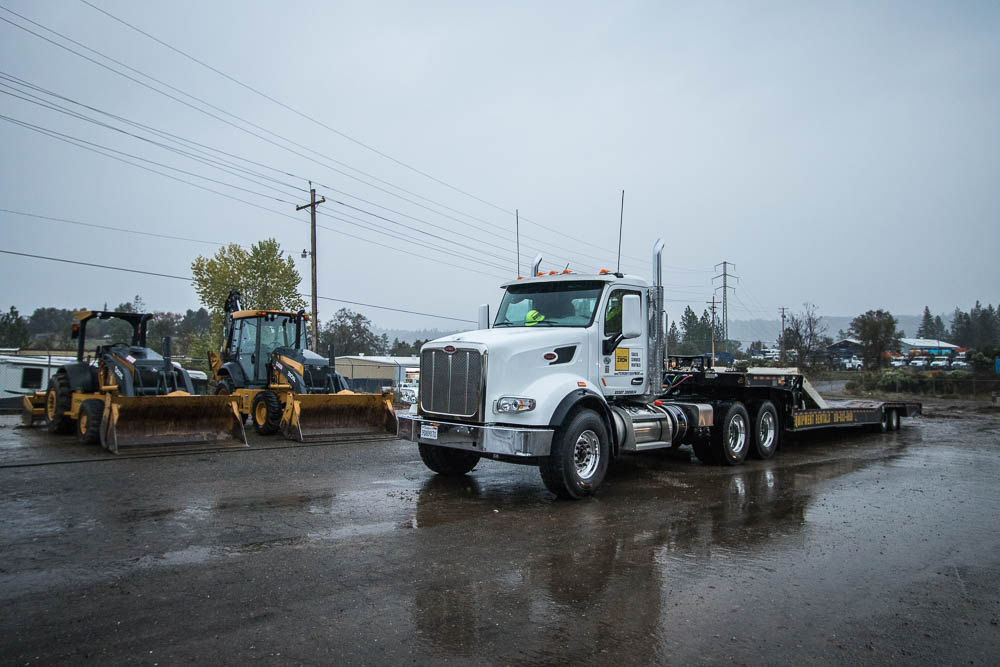 I'm sure there have been times when you decide to take on a large project that involves digging and moving large amounts of earth and soil. You think all you need is a basic shovel until you actually start digging and suddenly realize that this is a much larger project than you anticipated that requires something a bit bigger than your everyday garden shovel. This is why a backhoe is the perfect tool for the job. Backhoes are extremely useful when it comes to any project big or small that requires a lot of digging. Pacific Coast Iron offers a number of different styles and sizes backhoe rentals in Sacramento. Free rental estimates are also available so you can chose the perfect piece of equipment and save money.
Skid Steer Rentals in Sacramento, Folsom, and Placerville, CA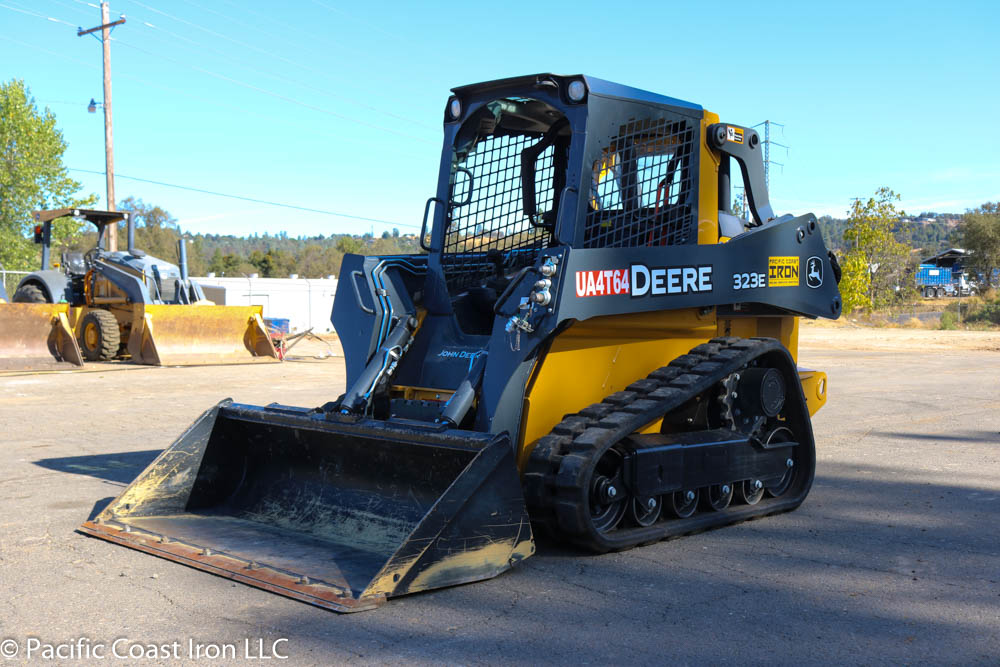 A skid steer can be used for a wide variety of projects from moving and carrying objects to leveling and flattening patches of soil. It is like a mini or smaller version of a bulldozer that is essential to any construction site. Whether it is redoing or building something around the house or in the garden to large-scale development projects, Pacific Coast Iron can get the perfect Skid Steer Rental for you. These machines come in a wide variety of different sizes and styles to fit anyone's needs You can rent one for the day or for a longer period depending on the type of project you are tackling.
Motor Grader Rentals (Daily, Weekly, Monthly Rental Options)
These large machines are perfect for flattening and leveling any patch of soil, no matter the size. If you need to lay the foundation for any number of different projects such as driveways and sidewalks to large parking lots or industrial plots of land this is the perfect machine for the job. This particular piece of equipment features a large blade that cuts into the dirt spreading it out smoothly and evenly. There are a number of different reasons that you may require motor grader for your next project. You can get a Motor Grader Rental from Pacific Coast Iron depending on your construction needs at any time.
Motor Scraper Equipment in Greater Sacramento, CA
Motor Scrapers are extremely helpful for moving large amounts of dirt from one place to another depending on what kind of project you are using it for. This machine cannot do the work of a backhoe to such an extreme or smooth out any surface completely putting it in its own special category of heavy duty construction equipment. This is more of a specialized niche machine that is great for specific projects involving the removal and transport of dirt onto other loaders so that it can be moved efficiently and project progress will not be affected, keeping everything on track according to schedule. Pacific Coast Iron offers Motor Scraper Rentals in many different makes and models.
Compact Track Loader Rentals in Northern California
Utilizing equipment such as a compact track loader is sometimes the most vital piece of equipment you will need for any number of different projects. This piece of equipment is extremely versatile for a variety of different purposes from farming and landscaping, to the removal of waste, garbage, and debris. It can move large amounts of dirt clearing any plot of land no matter how large.
If you are looking for Compact Track Loader Rental, reach out to Pacific Coast iron, we have plenty of stock. Like a lot of people, someone may need this particular piece of equipment for only a short time which does not justify the actual purchase of something like this which can be extremely expensive and possibly even a poor investment long term. This is where a company like Pacific Coast Iron can help dealing with a number of unique circumstances depending on one's needs.
Equipment Transport and Equipment Rentals in Sacramento, Roseville, and Placerville, CA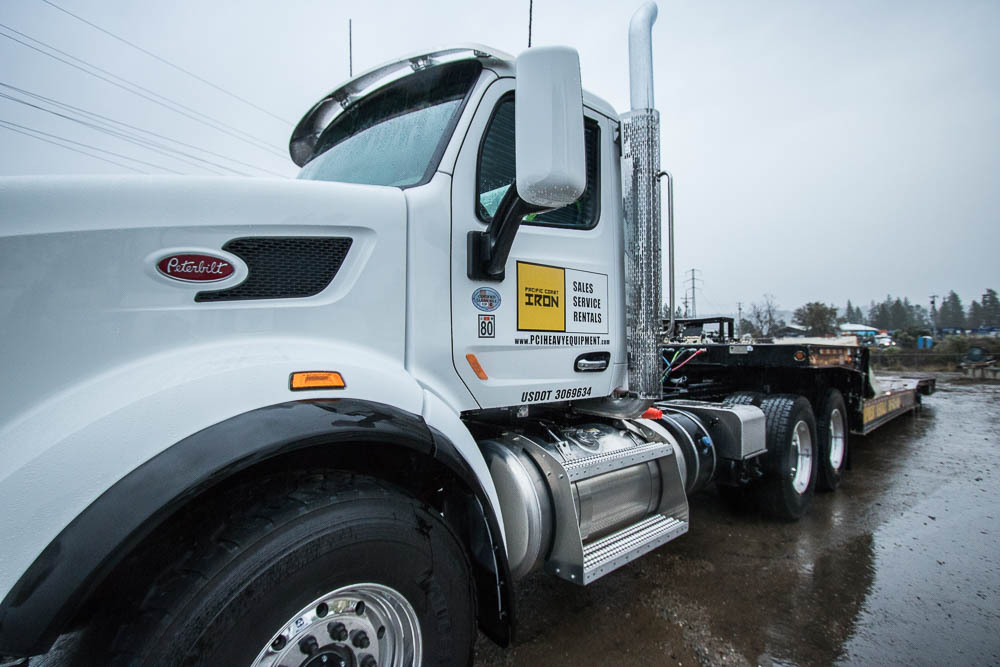 Pacific Coast Iron is one of the West coast's premier used construction equipment rental, and buying/selling companies. Since starting about nine years ago this small LLC has grown its clientele base substantially helping a number of different people from construction firms to everyday homeowners. Initially, starting out, their were a number of different issues involved in being able to get the proper equipment to clients. There were all sorts of hoops you had to jump through just to get the right equipment in order to complete a job. At Pacific Coast Iron, they have simplified this process exponentially when it comes to the type of equipment you can rent, as well as being able to sell and purchase other equipment at the same time.
Since starting a few years ago, the staff at Pacific Coast Iron has been extremely dedicated to helping its clients all while saving them time and money. When running a business, these are probably two of the most important aspects to focus on to ensure prosperous and continuous success year after year. Knowing that many clients need and rely on these kinds of heavy duty machines to help them get the job done, it is important to offer a wide variety of different machines for any kind of task. In addition to not only offering a multitude of different rental/buying options in terms of equipment it's also vital to offer customers flexibility in how they can utilize such a company like Pacific Coast Iron.
No matter where you are in the continental United States, whether it be Florida or Maine, Pacific Coast Rentals is a nationwide company that aims to offer the best customer experience no matter what. They will deliver your equipment right to you and also offer repair services from cleaning and maintenance, to ordering new parts and fixing broken or damaged equipment. So no matter what your needs are from big to small be sure to check out this awesome company that is quickly becoming an industry leader in the buying/selling or rental of heavy duty construction equipment.